Okay, new patterns did not happen. I've become obsessed with finding Skipper clothing for my Blythes. I'm also in the process of organizing...GASP.
Organizing isn't going too hot. But, it is a start.
I will soon be offering vintage items altered for Blythe in my Etsy shop. I have been doing "little laundry" as my family like to tease me about to get them ready. The pieces are Skipper and Barbie circa 1963-66. They are duplicates that I've gotten in my Ebay purchases.
A few vintage Ken pieces may pop up also. Ken the nudist is overwhelmed by his new wardrobe.
Now available in my Etsy shop is vintage Skipper inspired Mod Dresses,
http://www.etsy.com/listing/119314074/mod-blythe-dress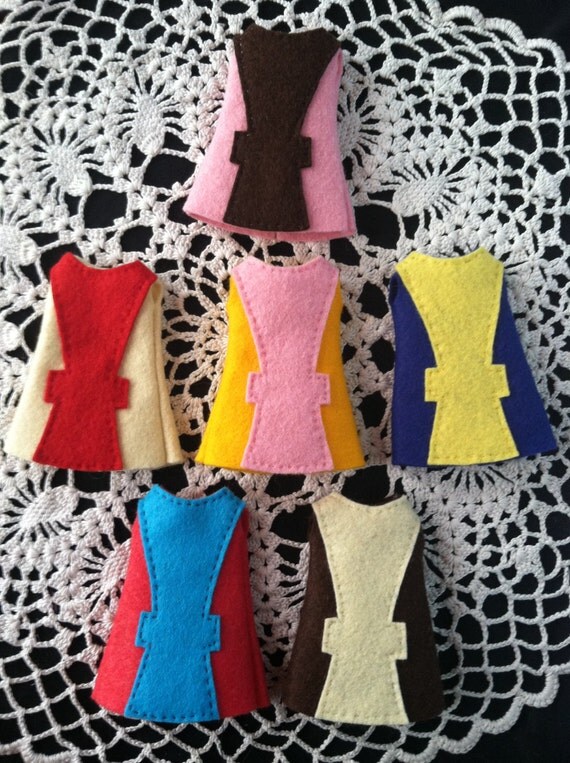 Right now these are the colors available. They are made from wool/wool-blend felt and have snap closures.